What suits my leather jacket? Basics, tips and tricks and different ways to correct combining […] your leather jacket.
The Perfectly Combined Leather Jacket
The leather jacket is the ideal garment for nearly any occasion and all styles. There is hardly a style that would not fit on a leather jacket. Whether male or female, there are just enough reasons to have a leather jacket . It is simply a must-have and belongs in every wardrobe. The many different processes, the different materials and many luxurious designs can sporty, very elegant, just looking or timeless effect. The possible combinations are endless. But what looks really good and how you're going into an eyecatcher, we tell you here.
To dye
When choosing the right color combination you can help the harmonious color wheel. It consists of twelve colors to their gradations. In the color selection of your outfits you have various possibilities.
Set on Contrasts
You can rely on contrasts and two in the color circle combine opposite color. For example, a slight, blue jeans with a yellow leather jacket. One of the two colors should it be rather pale. It is therefore necessary to combine flashy color with less gaudy color. Otherwise your outfit looks too colorful and exaggerated or intrusive.
Elegant Color Gradations
Another option is to color a color family to choose, or to choose colors that are in the color circle next to each other. For example, a strong wine red with a discreet pastel (see picture on the bottom left, red jacket on maroon blouse). Or a red jacket with golden jewelry in combination (red and yellow are next to each other).
A Maximum of Three Bright Colors!
As a general rule, incidentally, never more than three bright colors to be combined so as not to reach the so-called "clown effect".
Black is Always
A black leather jacket combines well to just about any outfit. Whether the Blue jeans, black leggings or white blouse. You just looks always good.
Try try, Try
Generally speaking, is anything goes. But above all: practice, try and practice again! Find out which colors are you personally best. then Experiment aware of these and find the best for you coloure combinations out. School your eye on the best combinations. Set contrasts by looking, for example, wearing a black leather jacket on a white blouse or a flashy leather jacket on an inconspicuous surface, such as gray, choose.
In order to create a consistent image, should one emerge here and there again used colors on the body. So the color of the belt or scarf can be taken up by the shoes of the same color again. Also accessories can pick colors again. Skin tone, hair color and lipstick should here find attention. Gaudy red lips are suitable for example for a red leggings or shoes, but can also provide as Alleinstelungsmerkmal for certain spots of color. You are instructed in the color combination not only on your clothing!
Women
The ladies leather jacket looks in short form very appealing to a long wide skirt made. The thin leggings and an out-looking under the jacket long shirt look great together. For the longer cut straight leather jacket can derkürzere narrow skirt just be taken as the straight-cut jeans.
Combine with Striking Inconspicuously, long with short, wide with narrow
Striking should always be combined with normal. Wearing tight clothing a long garment and turned over. A long coat goes well with a skin-tight jeans. A plain black leather jacket without a lot of accessories fits perfectly to a blouse with embroidery or an eye-catching plaid shirt. While some of the clothes more restrained forms the framework of the outfits can thus "out of line" with targeted accents, that eye will be placed.
It does not always have failed
The nice thing about a leather jacket: it really needs almost nothing to make your outfit more. Because the special you are wearing already: your leather jacket. It can also be quiet a little more cautious: a black leather jacket with dark jeans or combined with leather pants, cooperate very feminine and give the wearer a lot of sex appeal.
Show Courage
Dare and Accent it: a black leather jacket with dark jeans or jeggings plus gaudy red high heel shoes. The ultimate eye-catcher and super sexy.
Men
The man has a trendy men's leather jacket always well dressed and can this casual jeans wear and long pants. If the shoes would match the leather jacket, that would be optimal, but need not be in any case. No matter what the occasion Anyway, this versatile jacket should be in every wardrobe.
Gallery
NRA Member Leather Jacket Official Store of the National …
Source: www.nrastore.com
The Suede Biker Jacket
Source: www.meanwhileinawesometown.com
#Afrocentric: V-Inspired looks by Vlisco
Source: www.afrofresh.com
Scourge (Character)
Source: www.comicvine.com
NIKEiD NSW Iridescent Collection
Source: sneakerbardetroit.com
Stuart Weitzman Boots "Best Edition"
Source: cosmeticideas.com
Ralph & Russo Spring/Summer 2018 Prêt-à-Porter Collection …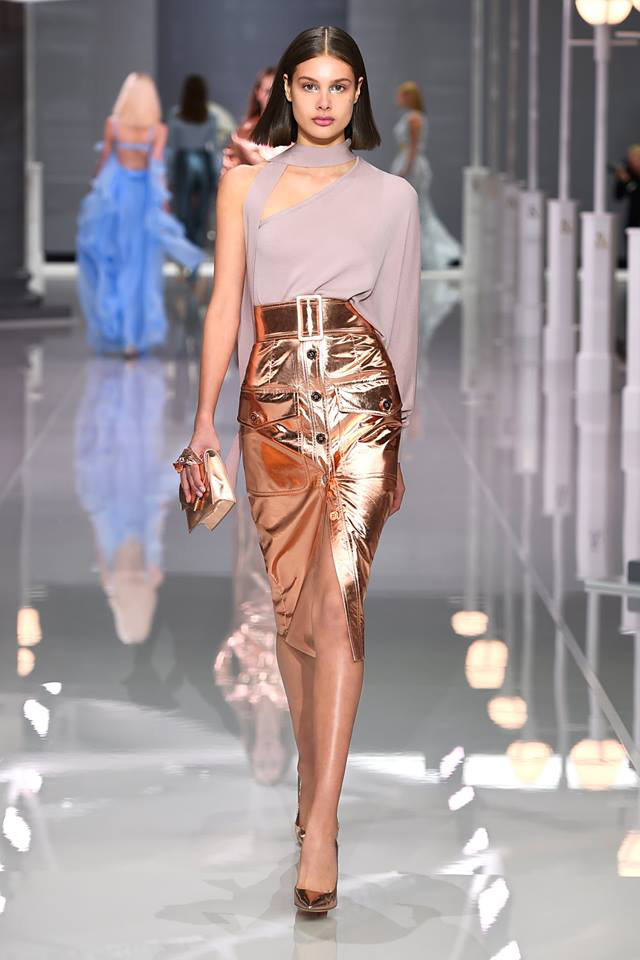 Source: www.fashiontrendsetter.com
Kenneth Cole Reaction Faux Leather Quilted Trench Coat …
Source: ebay.com.au
5 plus size holiday outfits with pants to copy right now …
Source: www.curvyoutfits.com
Maxi Dress Outfits: How To Wear A Maxi Dress ? Read On …
Source: www.justthedesign.com
Chloe Moretz and Brooklyn Beckham enjoy boxing date in …
Source: www.dailymail.co.uk
Which Combines A Gray Coat? – Fresh Design Pedia
Source: www.freshdesignpedia.com
costume | The Embellished Life
Source: theembellishedlifeblog.wordpress.com
Sarah Hyland supports beau Dominic Sherwood at New York …
Source: www.dailymail.co.uk
Casual Chic Style: Two Steps to Dress More Chic
Source: www.lenapenteado.com
Michael Douglas's Suede Sportcoat in Basic Instinct
Source: bamfstyle.com
Alberto Fermani Umbria Slouchy Suede Bootie, Anthracite …
Source: www.neimanmarcus.com
How To Wear: Leopard Shoes For Women 2019
Source: becomechic.com
Moncler Hat 091.00299.00.02309
Source: www.bernardellistores.com
5 plus size Christmas skirts that you will love …
Source: www.curvyoutfits.com