It belongs already to the good old tradition in the home & other stories, that dinner is punctually loaded to the end of the year to the big Christmas. Reason of this tinsel laced event? We ladies! Eight inspiring and pretty tough character women who have achieved all of them already the 50 +, were asked in the Stockholm Studio in very private Christmas celebration to celebrate the power of our sex, himself and the Festival of the festivals on behalf. With: Bodil Schrewelius, Helene Billgren, Harriet Calo, Cristina Morozzi, Eveline Hall, Liesbeth in't Hout, Jans Possel and Viktor Lazlo.
That the ladies of the campaign have all jumped in the Nigel brand new Christmas collection of Sweden, no-brainer at this point: feminine lace dresses, romantic ornaments, gilded pieces of jewelry and a classic white tuxedo. A pretty strong line which perfectly underscores the message of images and which should provide something for everyone, no matter what age we radiate. Stories is a very personal tribute to the magnificence of the woman very soon online and in the stores for you to have.
The ladies turn:
Helene Billgren (artist and Designer)
Is a reliable and colorful woman. She wears a tattooed shopping list (in 1997) and loves to dance to the right music. & Other stories is entranced by her energy, her talent and her success in the art world.
Viktor Lazlo (singer, writer)
The different dimensions & other stories is passionate and empathic, at the same time Ethereal and delicate, and combines in itself enchants them with their voice and presence, and a common inspiration – roads, strengths, talents, and the wit of women.
Cristina Morozzi (journalist, author and art director)
Is passionate, curious and trendy. She especially loves sophistication. & Other stories she admires for their eloquence, their eye for beauty and their willingness to let others participate as a teacher at their talents.
Harriet Calo style (publicist)
Is an unconventional redhead. She wears the pearls of her mother (and feels in their heart as a rock star). & Other stories cannot be enough get her bubbling personality, her poetic heart and her eye for contrast, this always the modern side of elegance to light brings.
Liesbeth in't Hout (Director of the Dutch fashion Council)
Has a wonderful humor – and staying power. She buys only things that randomly meet her and her to whisper that they are made for that. Their perspectives are thinking by & other stories always impact.
Eveline Hall (model, singer, ballerina and Las Vegas showgirl)
Ambition and strength combined with an honest heart. Travel and languages are two of her favorite things. She is a force of nature and inspiration for & other stories always own dreams to follow.
Bodil Schrewelius (journalist)
Is a curious, stubborn Ästhetin, who speaks fluent French and has a weakness for Paris. As one of no doubt very few people she can claim, that a camel has been named after her in the United Arab Emirates. Inspired words and inspires the imagination of & other stories.
Jans Possel (Director of the Dutch Kulurinstituts mediamatic)
Is a down-to-Earth and dedicated woman with a secret obsession of mayonnaise. She loves cycling, food and beverages. Their innovative approach and ideas for courageous shed new light on how & other stories the world and their future.
Gallery
Bilder des Tages // & Other Stories Christmas Campaign mit …
Source: www.thisisjanewayne.com
Bilder des Tages // & Other Stories Christmas Campaign mit …
Source: www.thisisjanewayne.com
Eine Dinner-Party mit & Other Stories – Icon
Source: icon-on-tour.welt.de
Eine Dinner-Party mit & Other Stories – Icon
Source: icon-on-tour.welt.de
Belgische zangeres Viktor Lazlo duikt op in campagne met …
Source: nieuwsblad.be
Eine Dinner-Party mit & Other Stories – Icon
Source: icon-on-tour.welt.de
Eveline Model
Source: tweetrush.com
Eine Dinner-Party mit & Other Stories – Icon
Source: icon-on-tour.welt.de
ACNE : &OTHER STORIES Christmas Kampagne mit Eveline Hall …
Source: www.gosee.de
The Pool – News & Views
Source: www.the-pool.com
The Pool – News & Views
Source: www.the-pool.com
Samarth Sikotara's Newsletter featuring "Google's Spins …
Source: nuzzel.com
anti bullying posters
Source: www.pinterest.nz
Diggle News
Source: insaddleworth.co.uk
Pin by Elisabeth Dia on modeles t Africans African
Source: gerimgq.pw
Miss America 2005 marries same-sex partner in Alabama …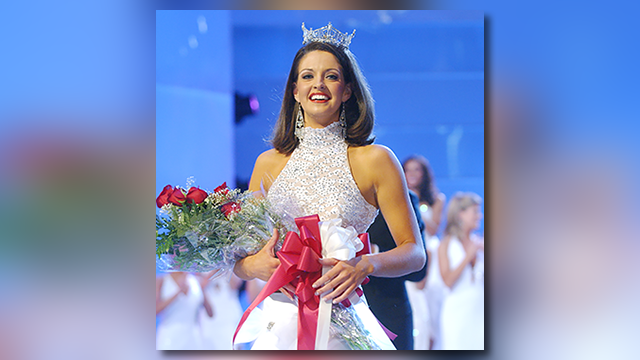 Source: www.cbs46.com
The Pool – News & Views
Source: www.the-pool.com
Christmas – Gemma's Transition Year Blog
Source: cc20131508.wordpress.com
Blue Springs teacher inducted into Teachers Hall of Fame …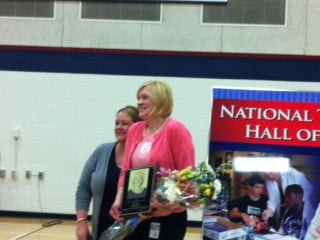 Source: www.cbs46.com
Hardwick Hall Christmas Fayre – Events
Source: www.butterwick.org.uk