Grandpa Pajama Rotschild landed in the street, what this trend, what are its networks? You will learn and you will have same right to bonus tips!
Right now, many of you are on vacation and take the opportunity to hang out in my Pajamas all day-I know, I've hacked your webcam thanks to my new talent of hacker (sadistic laughter).
The time does not help, I grant you. But rejoice, you won't need to go to Lidl in the area since the latest trend is to the dayjama from your pilou-pilou, understand Pajama day. Well Yes, fashion's back, play you a trick (© Jessie and James. And Meowth).
The Pajamas from the podiums
Well, we're talking about pilou-pilou for messing around but this isn't really it. If you expect your puffy pants Bob the sponge, it's grated. In fact, for the inspiration it will rather go look at your Grandpa's Closet: shirt and pants loose and fluid, that's what you have in mind.
From left to right: Pucci A/W 2012-2013-Jonathan Saunders P/E 2012-Salvatore Ferragamo Resort 2012-Stella McCartney P/E 2012
But he will still have to well choose it, otherwise the effect "jump out of bed" is not far. So first Board, scratches, it's too first degree and it is dicey:
Subtlety, is getting to make another doubt: ' it of Pajamas or not? Why prefer more feminine and less connoted prints first "dodo" like peas and the Paisley. If print is not your thing, you have a choice between black, Navy Blue and ecru. Finally, the must is still Pajamas satin or silky, more chic and elegant sheen.
Worry, the guys there are not immune either. Last year, at the Cannes Film Festival, the holding of Ryan Gosling-who can add forerunner of trends to its CRAsuper heroes andgood man to marry-had done much to talk about her.
Dayjama fashion is not new, far from it. Gabrielle Coco Chanel had made his signature and his symbol of rebellion against the corsets that imprisoned the body of the woman at the time. She wore it to the beach at night, like a very refined outfit.
And that's what try to retrieve fashion designers today by re-appropriating the Pajamas, some protest idea (because actually wear pyjamas in the street isn't always trivial) and a mixture of coolness, androgyny and elegance.
How to wear his Pajamas by day as by night?
If you like adventure pyjamiesque, here are some tips for not immediately returning under your duvet.
Day, already, better to avoid the bling-bling and all that glitters. The satin is cool, ok, but if you can book it for the evening, it's preferable. Here Alexa Chung is doing well because she has mixed his pants Pajamas with a cardigan in wool, a less "luxurious" material loose, coarser Let's say, just delay the more 'rich' aspect of the pants. A good rule to apply on pretty much anything to defuse a look too serious or too primed.
Pajamas in cotton work also from the moment they are well cut, well adjusted and they have a printed fun, as the maternity pyjamas of Marni to Bestaah. Obviously, she wears in the evening so it also works very well but it's perfect day, with a little less accessories, a bag instead of the cover and the loafers for example.
In fact, very good tip: If you don't like the lack of structure of the silhouette that can give the Pajamas, belt it at the waist with a thin belt of a more strong than the fabric color. Fine also much better aus girls small and round.
Finally, during the day, it is also more difficult to wear full gear: shirt + pants. So, you can opt for the 'separate doors', the only pants or shirt only. The print pants being the simplest to accessorize then (all tips on this are there). And in summer, the short version will also be easier to wear, especially to highlight girls who have shapes: don't be afraid to discover your legs!
To get out there, you can play marquise of Pompadour. Satin materials are widely favored. You can match them to a pair of fine shoes but still avoids them offset or towering platforms. If you want to stay in an outfit a little more cool and down to Earth, opt for the flat loafers or Brogues (to accentuate the androgynous side), with a blazer or a perfecto in the same colors as your Pajamas on top.
Pajama Party is the new tuxedo, like wearing Elisa Sednaoui. It is perfectly adjusted and his Navy blue color associated with the blazer gives even a touch rock and male.
Sofia Coppola is a more modern version of the pyjamas: the shirt is replaced with a sweatshirt. He was also seen on Rihanna version Stella McCartney, but the record is far less convincing. Here the sweat works because he turned just as a piece of the evening with a ring and satin print.
Side US, according to Teen Vogue and the Wall Street Journal-probably exalted by its multiplication on the red carpet-the pyjamas would even the coolest outfit this year to go to the end of year prom. Not sure on the other hand American teens barter their dress meringue so easily.
Gallery
Holiday Gift Guide
Source: twokidsandacoupon.com
Flannel Pajamas for Women Petite
Source: www.fashionbelief.com
Women's Pajamas & Sleepwear : Target
Source: www.target.com
MrsPricesKindergators: Polar Express Day
Source: mrspriceskindergators.blogspot.com
Jessica Chastain Tights – Jessica Chastain Looks
Source: www.stylebistro.com
So what do YOU wear at bedtime? … and does your husband …
Source: www.dailymail.co.uk
What Did Women Wear in the 1930s? 1930s Fashion Guide
Source: vintagedancer.com
1000+ images about What NOT to do during an Interview on …
Source: www.pinterest.com
Chrissy Teigen's Palazzos Are a Chic Answer to Sweatpants …
Source: stylecaster.com
5144 best Spic and Span images on Pinterest
Source: www.pinterest.com
8 Rules for Dressing Appropriately at the Office
Source: mentalfloss.com
Kelly Rowland Bodysuit – Kelly Rowland Looks
Source: www.stylebistro.com
Royal Look Georgette Based One Piece Embellished With …
Source: indiaemporium.com
8 reasons working from home is awesome for us and our …
Source: www.thenewsminute.com
February | 2012
Source: mrsdbeck.wordpress.com
Crazy Hair Day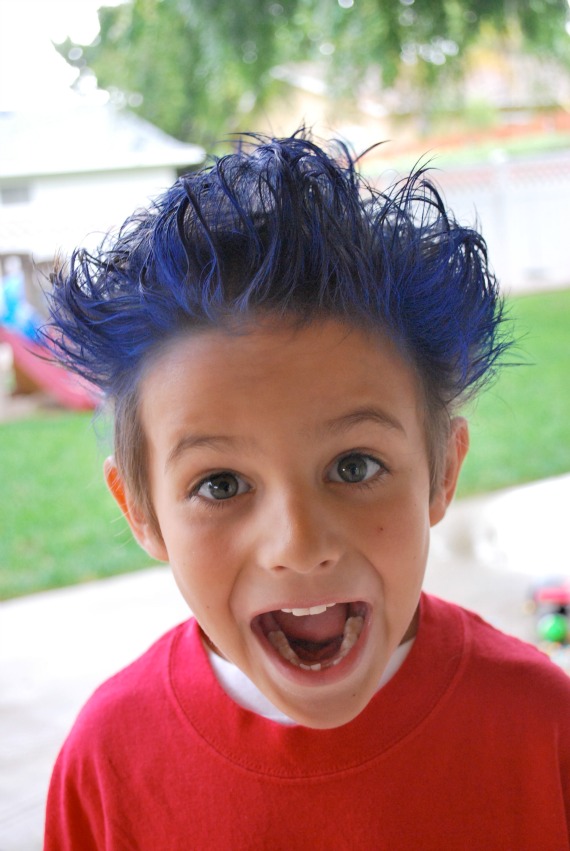 Source: pancakesandfrenchfries.com
Katy Perry strips down at ballot box for Funny or Die …
Source: www.chicagotribune.com
Heidi has a Hobby: POTD Day 13 School schtuff…
Source: heidihasahobby.blogspot.com
Arcelife_Styles: Pajamas Day at School
Source: lovelypettitmom.blogspot.com
Pajama Day at Long Hill : Long Hill Elementary School
Source: lhes.ccs.k12.nc.us